Our contact form is below but please read this first,
If you would like to make a donation -
The Rewind Museum is a non-profit making endeavor. The web site and the touring exhibitions are run on
a voluntary basis. Donations,
not money,
just old items you no longer want, are always welcome.
If you have something that you think would be of interest, please contact us with the details.
We can send in a courier to pick them up. (Even an international courier). Thank you.
Before you contact us please note -
1. We do not transfer video footage from one system to another.
2. If you have something you are wanting to sell we do not give
advice on valuations or how to sell it.
3. The items on this site are not for sale or loan.
4. All pictures on the site are covered by international copyright
laws. Permission is needed to use them.
Permission to use either text or pictures can be applied for if you email us through the contacts form below.
A link back to our site acknowledging the source is needed for provisional permission and we ask that you also
email the final site page link so that we can check what has been done.
5. We do not give advice on how to use or repair vintage equipment.
6. We do not exchange links with sites that are not about historic consumer electronics.
7. Please note that if you are a TV company researcher, we do not loan out equipment for programs.
Moving equipment can lead to damage and we are not prepared to take that risk.
We are always happy to communicate with people who have an interest in the museum.
Enquiries may take a few days to answer as the site is voluntary and business duties
can result in support forms not being checked every day.
If you would like to contact us,
to avoid a web spider from picking up our e-mail address and sending us spam, which can
happen if we include an email link, please click on the support form banner below.

We are based in the United Kingdom.
You can see a picture of David above, the museum and site administrator with his 1952 Chevy truck.
One antique standing next to another and with a museum full of them!
See much more at
www.1952chevytruck.com
Link to our main site. Satellite TV.
Sponsored by Vision International.
Note. One of our businesses, Vision International (established 1991) sponsors the
Rewind Museum including financial support for this web site.
Vision International is one of a group of businesses that we have in the field of
Satellite TV. This is a link to our sponsor.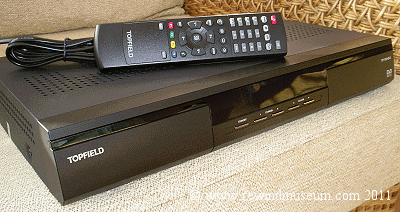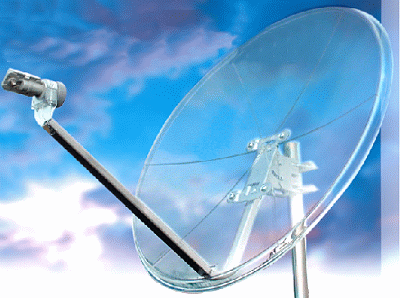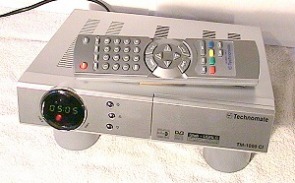 tune in an extra 8000 channels? Watch the world? Links to some of the pages are below,
Sky Receivers
Sky Accessories
Transparent Dishes
Motorised systems
High Definition Receivers.
Caravan satellite
Manhattan
Catalogue index page of all satellite products.
Technomate
This museum's web site is maintained on a non-profit
making voluntary basis. Our main business website is at
www.satellitesuperstore.com/cat.htm
Our main business is satellite TV and we are a specialist satellite company.
We supply satellite goods in the UK and worldwide including fixed and
motorised satellite systems, accessories and installation equipment.